Add your personality or brand to our gift boxes. From branded box sleeves, customised notes to even a celebrity video message, you can count your box to be "very you".
Snackccidentally In Love?
Contact our snack concierge.
We help to make you smile and your recipient smile even wider. Let us take the wheel as you concentrate on your dailies.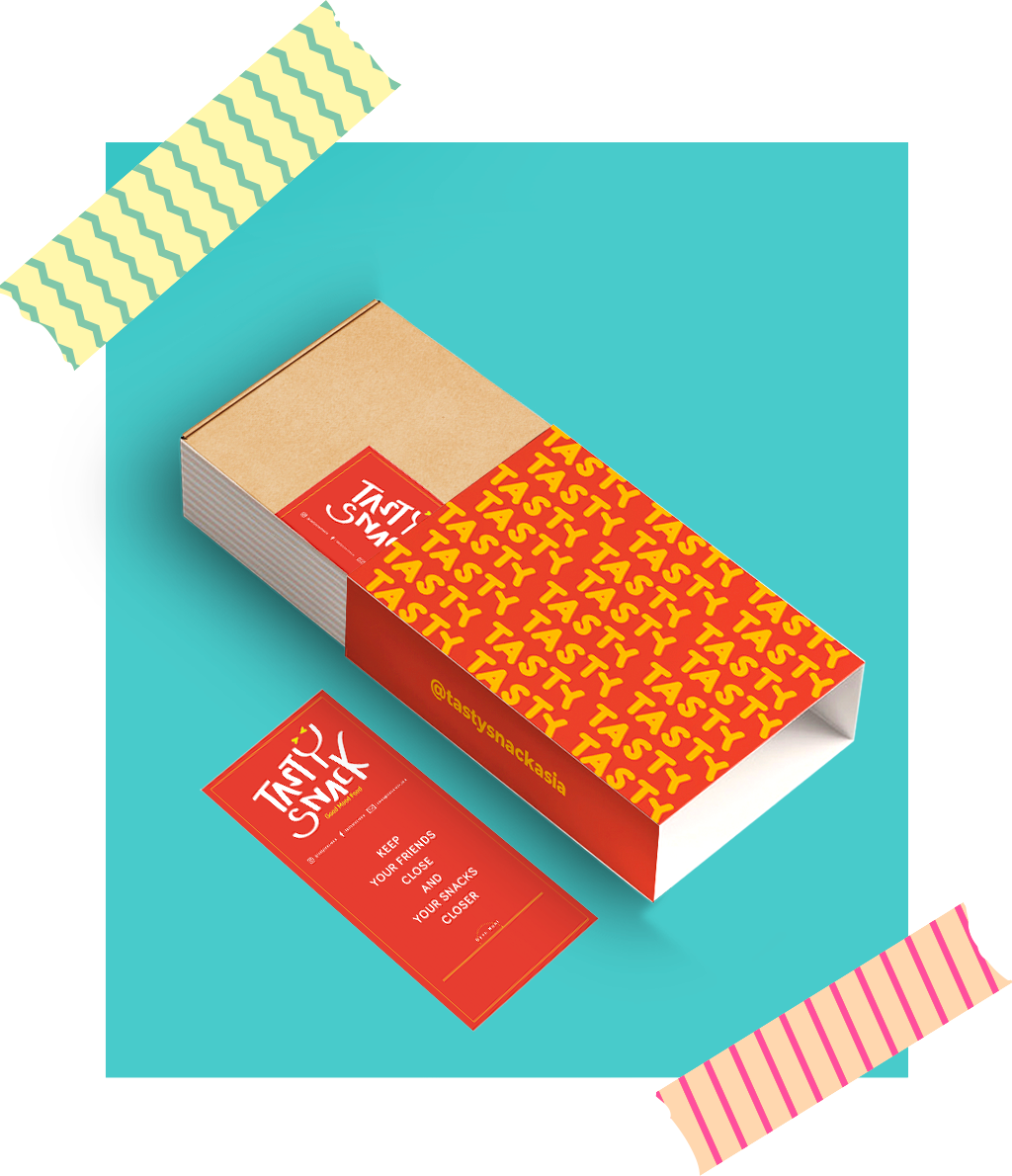 Sealing Stickers & Sleeves
Showcase your brand, your sponsors or anything you want on our sealing stickers or box sleeves with a minimum order of 50 boxes. Starting from $3.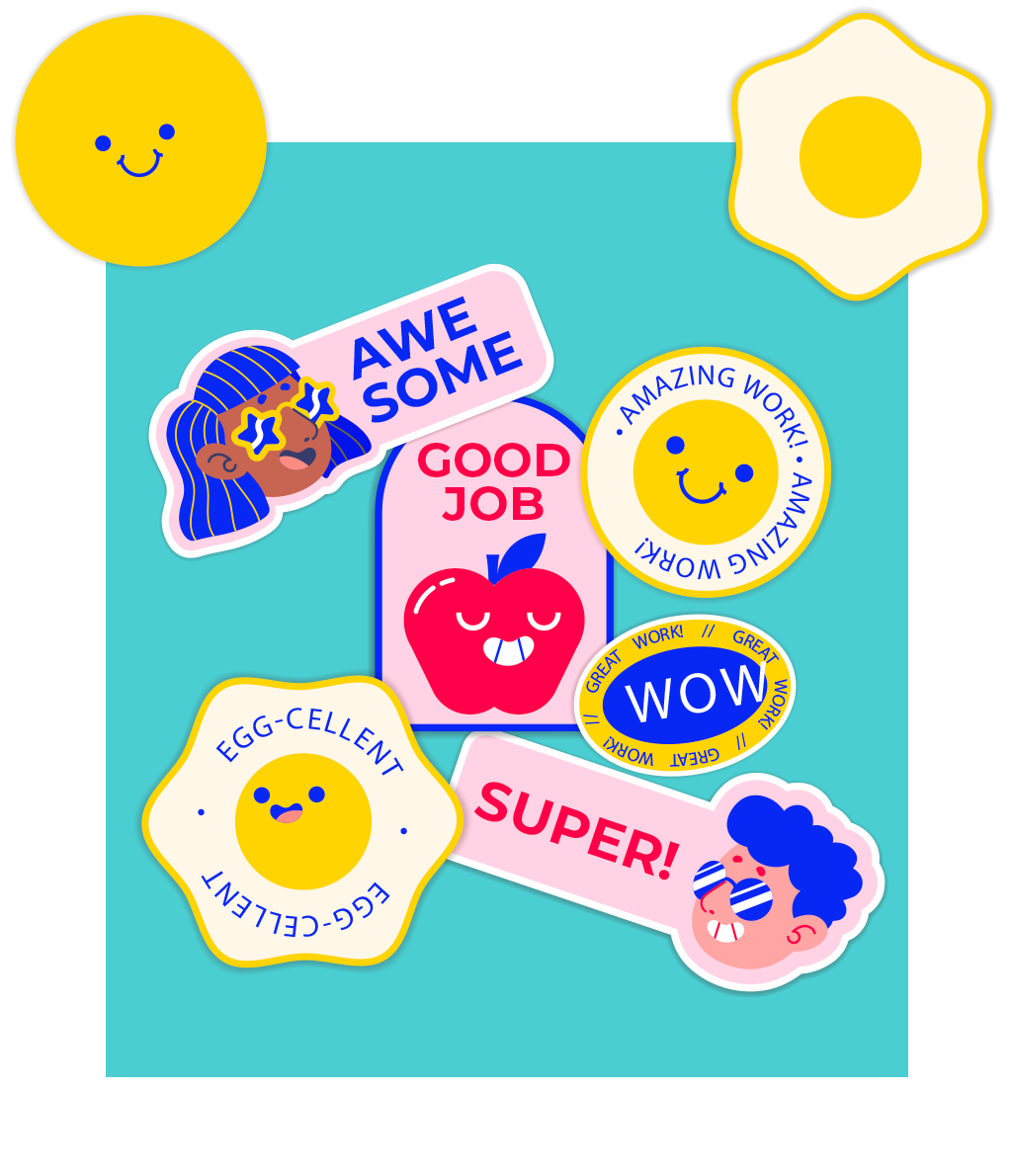 Choose from our catalogue of thematic stickers. No minimum order. Starting from $6 for a pack of 6 stickers.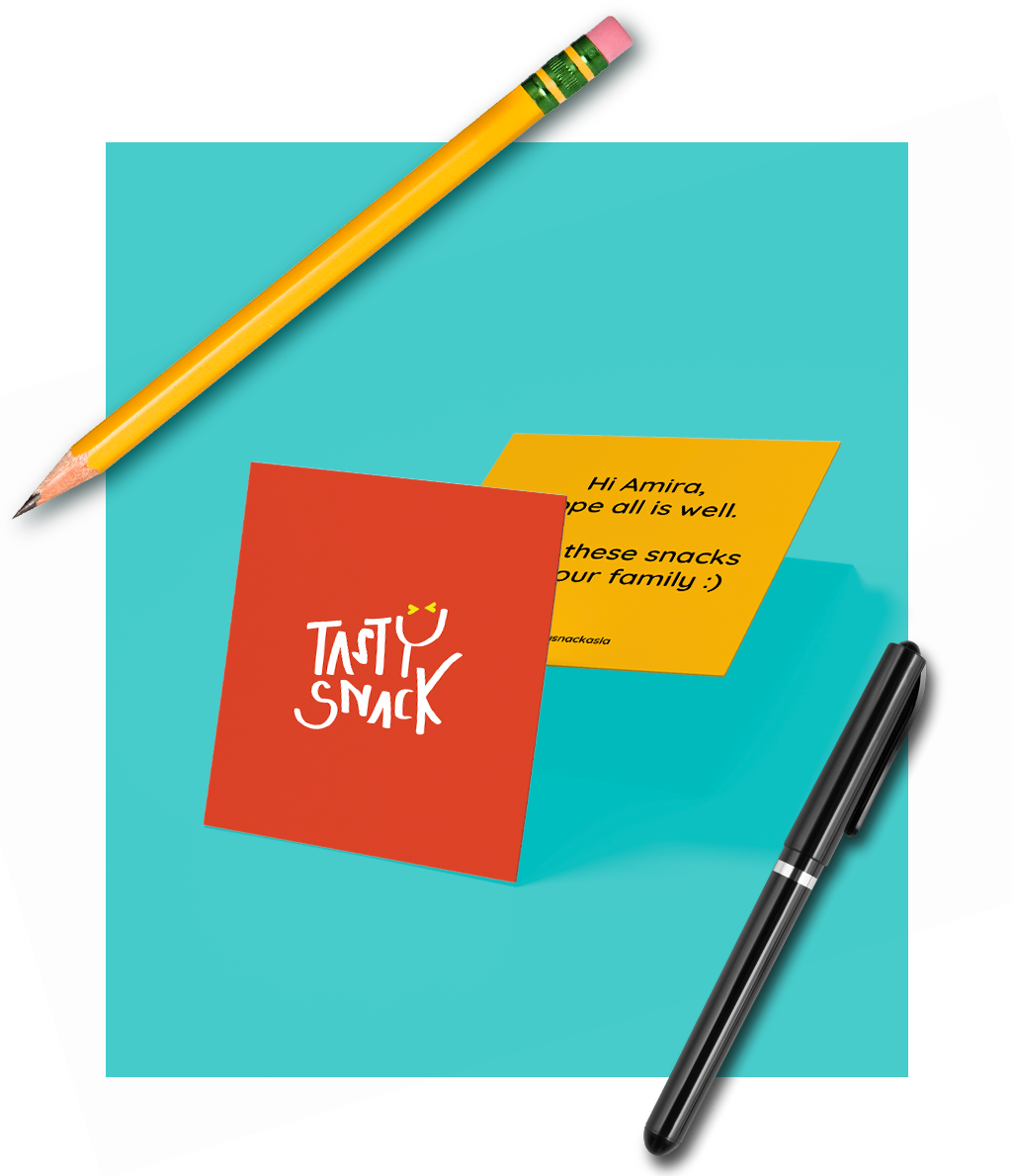 Include a custom printed note in each of your recipients snack boxes. No minimum order. Starting from $1.50/card.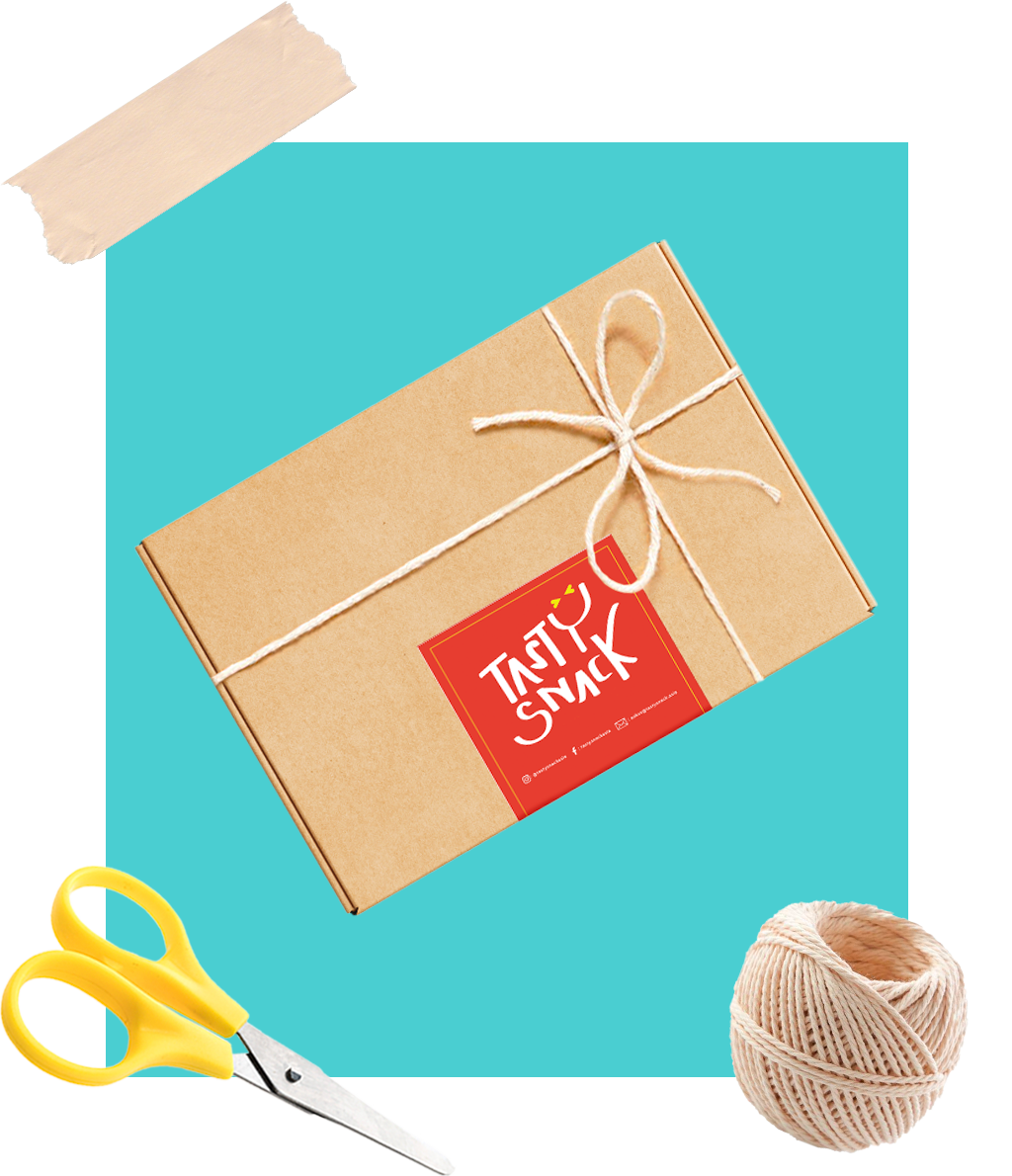 Add an attractive twine string to elevate your gift box's swag or for a more sophisticated look. No minimum order, starting from $3/box.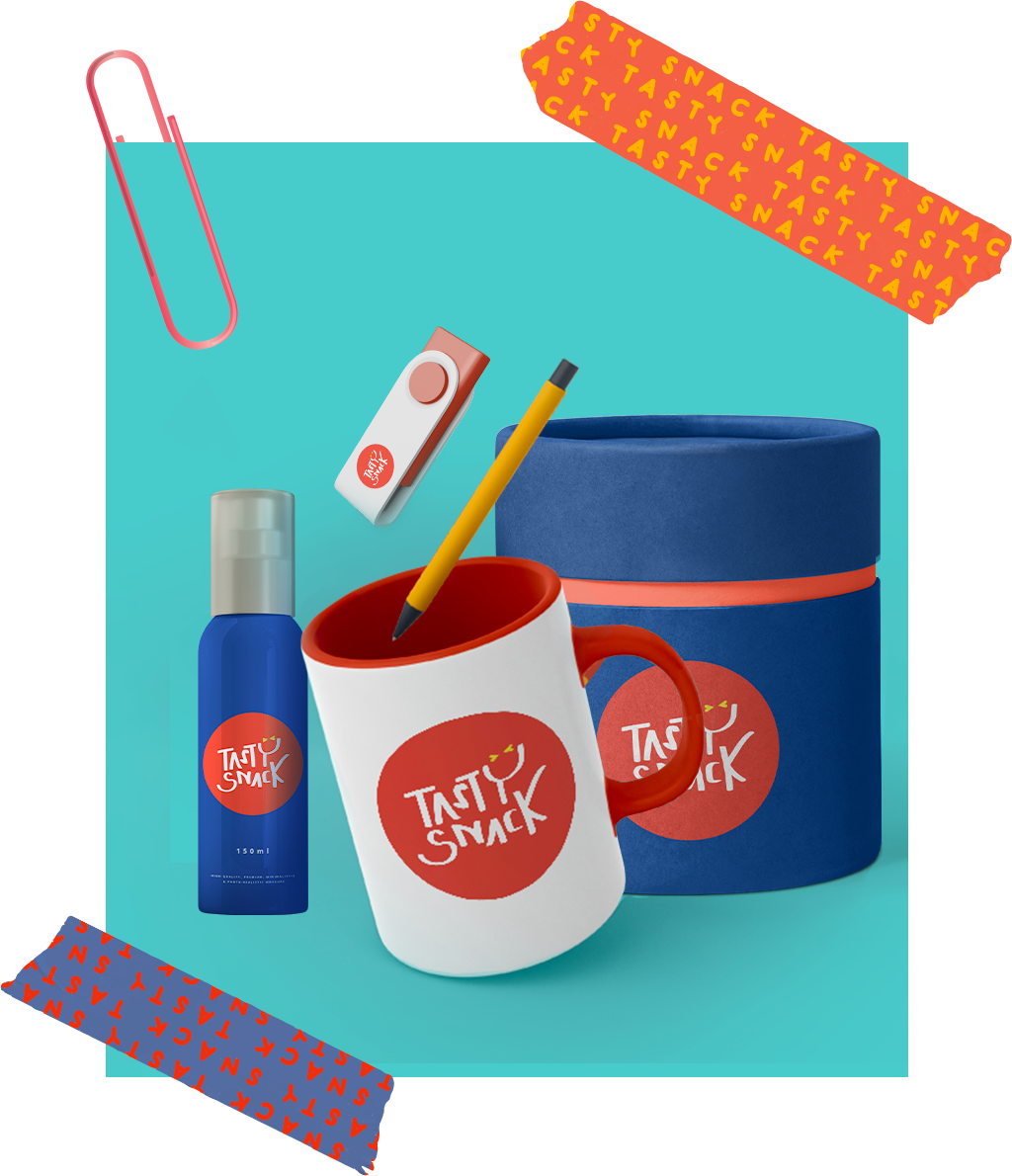 Include your brand logo on a welcome mug or an event note book. Select from our range of gifting options and have them personalised, just for you.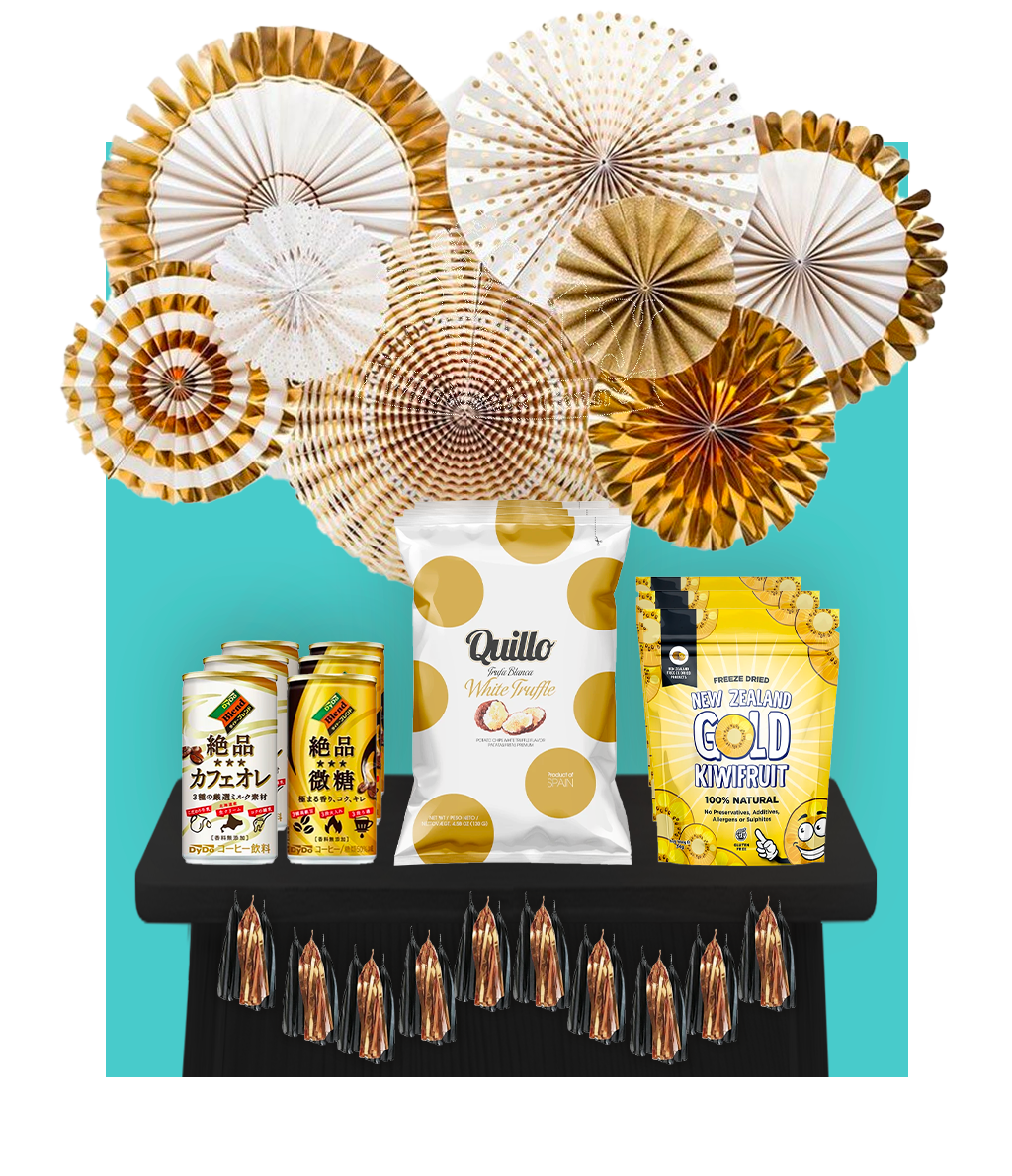 Decorate your pantry for a festive occasion or celebrate a successful milestone, we can provide a feast for the eyes and tastebuds. Starting from $1,000.
Why Tasty Snack
Company
Variety
Unique
Customisable
Safety
Delivery
Tasty Snack
OVER 1,500 VARIETIES
Sourced globally with new snacks added daily
70% UNIQUE, 30% POPULAR
Snacks on our website
CUSTOMISED GIFTS
And personalised add ons
COMMON ALLERGENS LIST
Available on our website
FREE DELIVERY ABOVE $35
Within Singapore & International shipping available
Other Companies
Limited variety of snacks
Mass produced snacks found easily in supermarkets
Generic gift box with limited customisations
Does not include any nutritional information
$5 per delivery within Singapore & Limited international shipping options
Can't Find What You're Looking For?
Chat with us to figure out how gifting can value-add to your business.